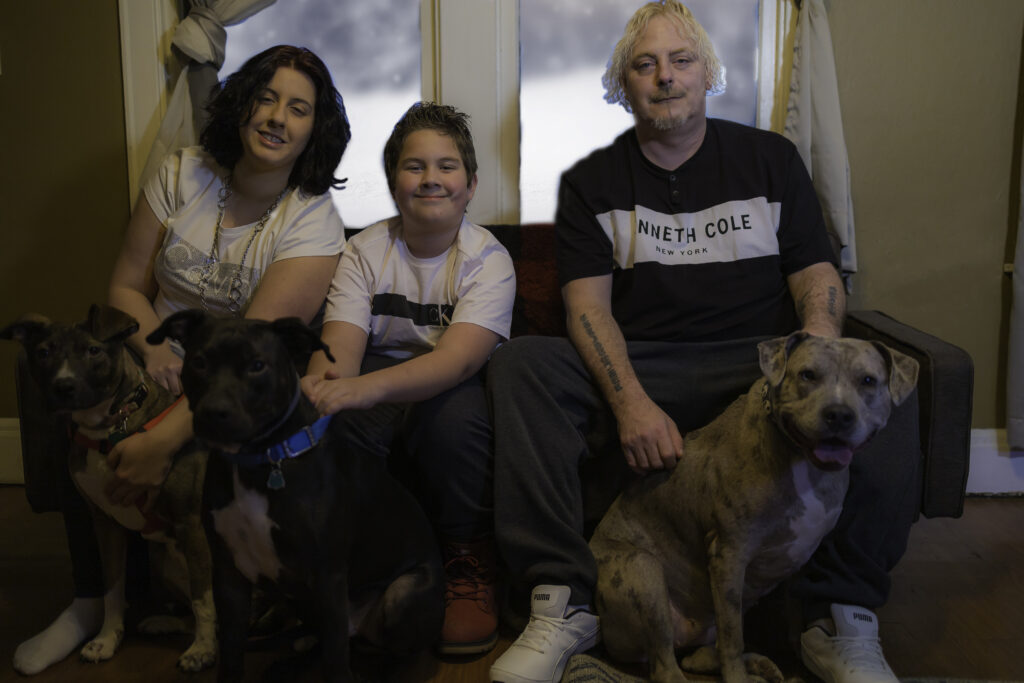 Hello and welcome to our humble website. We are still new to all this (content creating, social media marketing, zoom meetings, etc.) so please bear with us. We are so happy you decided to stop by and learn more about our little family, our tiny Wild Ones Chapter, and why it is so important that you plant native plants.
Our family is made up of Ashley, Ayden, Ray, Faith (Brindle on the left), Wall-E (Black in the middle), and Blue (Merle on the right). We have lived in Youngstown, Ohio for almost 3 years now. We reside in a gorgeous 1912 Craftsman Style home with a cobble stone front porch surrounded by lush plants and beautiful flowers. We cannot imagine living anywhere else. Soon we will have a little free library, and a giving box (for seeds and bulbs) thanks to our local Rotary Club.
Our Chapter is made up of 19 amazing, awesome, wonderful, supportive, and encouraging people. I cannot say enough good things about these individuals. They are truly remarkable! We are so lucky to have them as a part of our Chapter. We would love to have you as a member, too. Simply click here https://join.wildones.org/?chapter=1601 complete the brief application and pay the small fee (that is tax deductible).
If you have questions about the process, please feel free to email us at [email protected].
Did you know that native plants do not require fertilizers and require fewer pesticides than lawns? Hmm. What other plant knowledge can I blow your mind with? Did you know that native plants require less water than lawns and help prevent erosion? Cool, right? Also, did you know that native plants help reduce air pollution? Seriously. No lie. Did you know that native plants provide shelter and food for wildlife?